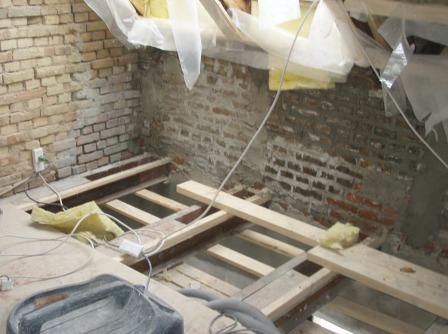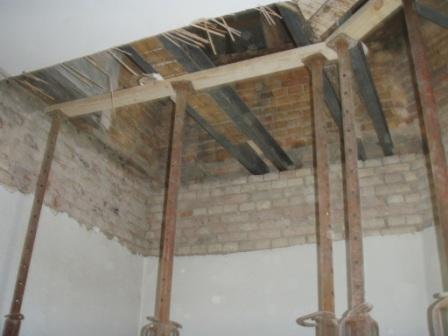 Damage repairs
Building types 1 and 2: 1850-1920
Damage in timber storey partitions over basements usually occurs along facades/gables and is typically caused by the effects of moisture from external ground conditions or rising damp from the subsoil. In roofs, damage mostly occurs at the roof base and any adjoining storey partition. This damage is normally due to dry rot or insects that attack the timber when its moisture content exceeds 20% for any length of time.
Damage repair will often involve replacing the decayed timber sections and reconstructing the building elements with materials of the same type – possibly chemically or part-chemically treated – or with inorganic materials, depending on the nature of the damage and the structure's inherent risk of future susceptibility to moisture. An important factor in damage repair is therefore to identify and eliminate the cause of the damage (the damp source) so that the repaired elements remain in a dry environment and protected from moisture.
In the majority of cases, decayed timber structures can be partially replaced (e.g. beam ends) in order to minimise physical interventions in the building. Partial replacement uses jointing that can be carried out according to older jointing principles or with the help of newer principles, such as splicing, as shown on the amended detail.
In the event that the damage has been caused by Serpula lacrymans, special consideration should be given to factors such as safety zones and brickwork. Correct instructions for this type of work can be found in
BYG-ERFA
information leaflets, etc.
The images to the left show damage repairs to a roof, but the same principles apply when repairing a storey partition between the basement and ground floor.
Photos: Goritas Bygningsundersøgelser A/S