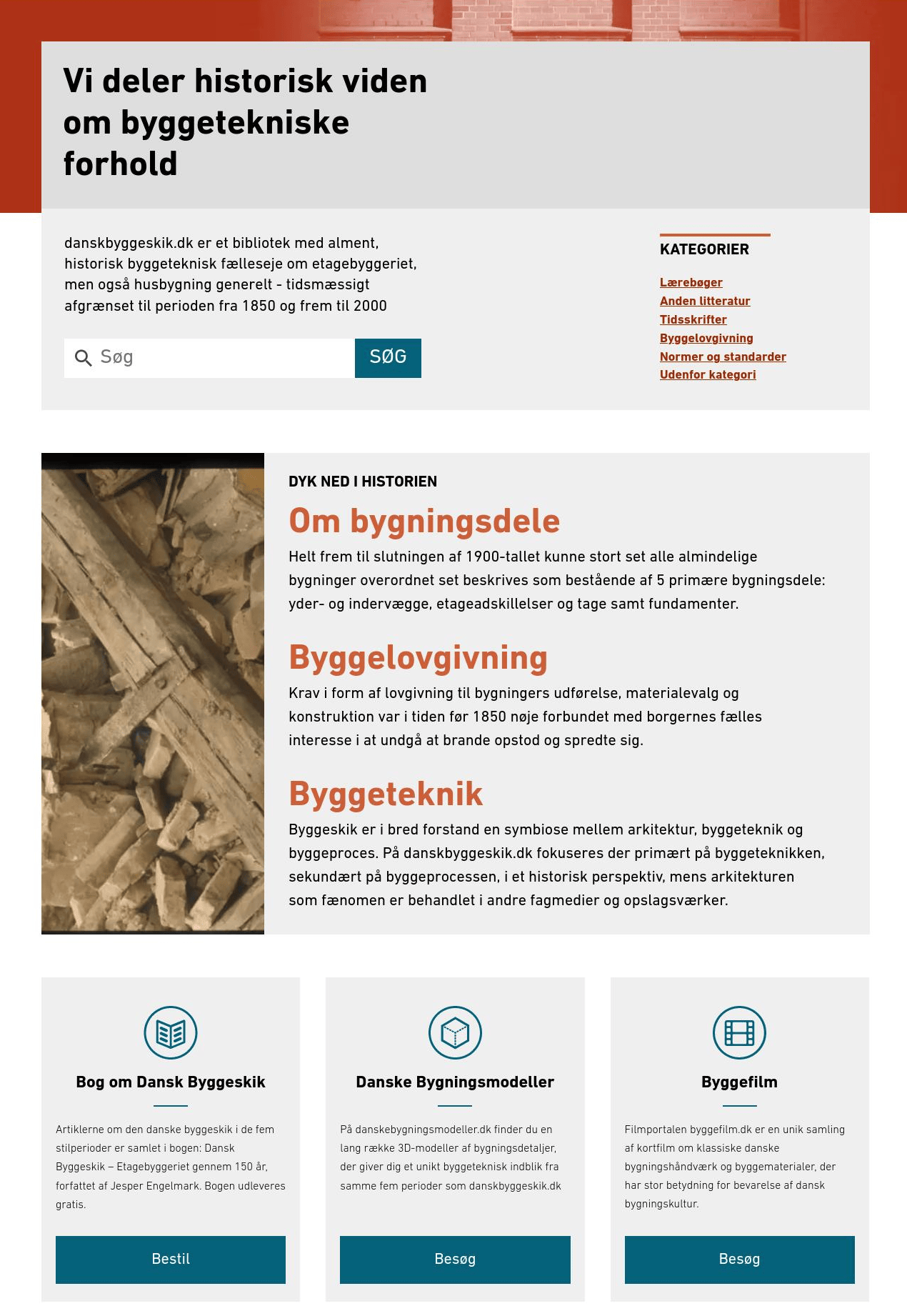 Dansk Byggeskik
Multi-storey buildings 1850-2000
DANSK BYGGESKIK
is a digital encyclopedia containing approx. 120,000 pages of scanned literature - professional books, publications, norms and standards, etc., which describes and documents Danish construction practice in the period 1850-2000.
The encyclopedia also contains a large number of articles on the subject, written by late associate professor Emeritus Jesper Engelmark, DTU.BYG, who also was the main researcher and content editor on the portal. The articles are also published (in Danish) in a book, which can be obtained free of charge via www.gi.dk
The top menu "Medier" includes a film (approx. 11 min.), in which Jesper Engelmark provides an educational introduction to the historic development of the multi-storey buildings.
Last, but not least, DANSK BYGGESKIK.DK contains a number of dictionaries with explanations of historical, constructional terms, documentation photos, and a film archive.
Together with DANSKE BUILDING MODELS, DANSK BYGGESKIK provides a unique insight into and documentation of the development of construction in Denmark.